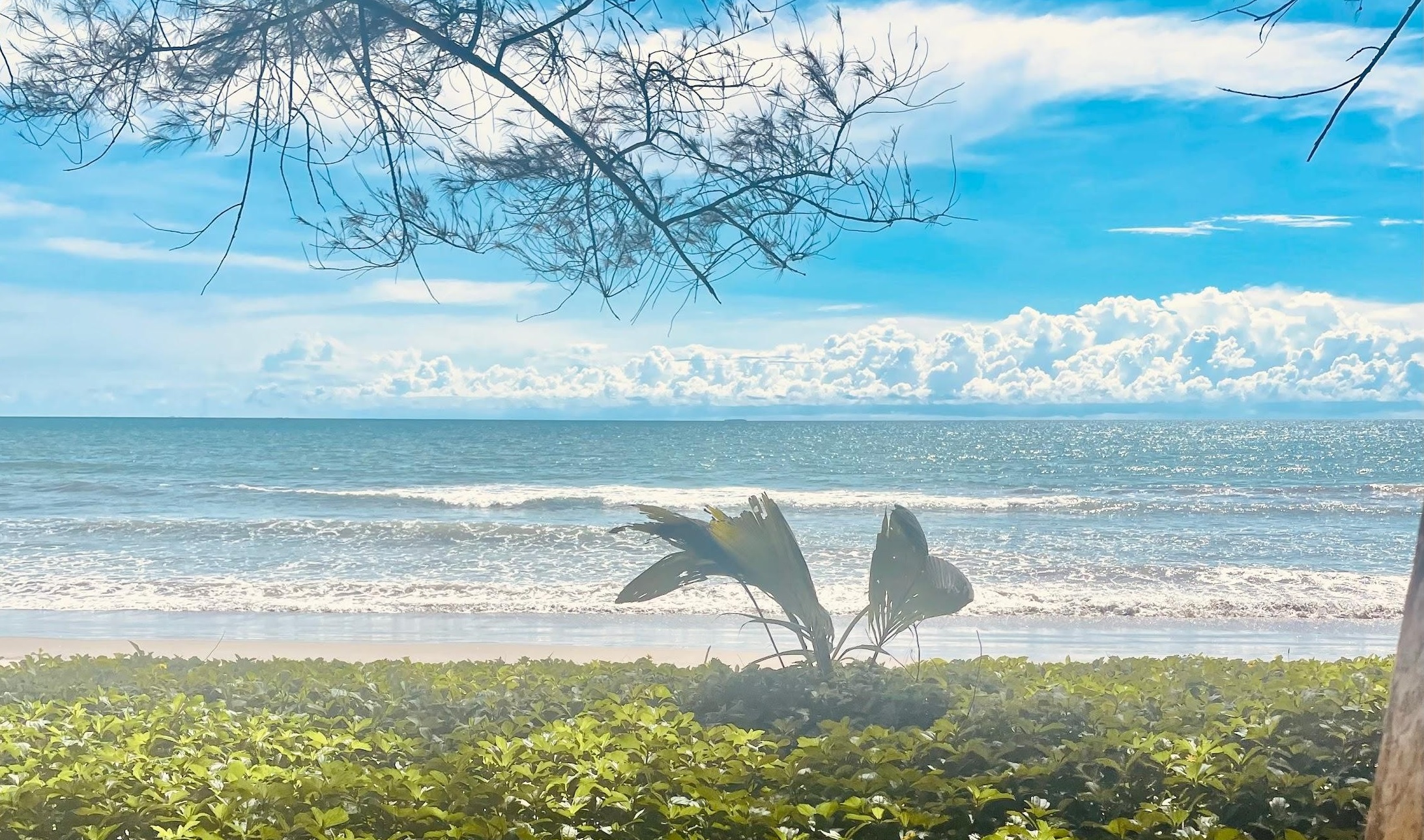 Uncrowded and unspoilt beaches, Padang Pariaman, Nov. 2022
Thomas Capulet - Padang Pariaman has incredible beaches that open to the calm bay waters of the ocean. Padang is abundant in coconut trees and native fruits for you to sit back and enjoy by the sea.
This region has little to offer for surfing, but this shouldn't sway too many people away as it still has a tropical climate and clear relaxing waters. Padang provides a quieter experience on its bare and empty beaches. With many long white sand beaches available to sit and read, relax and enjoy in as many ways as you wish, catch some rays and take many dips to cool off in the calm sea as you please, activate your holiday mode.
As a surfer, ocean lover and traveller, I find these destinations harder and harder to locate where you can pack for the day, find a spot, relax, reflect and rest without the crowds.
These beaches are perfect for solo days, family time or gathering with friends to catch up and celebrate the simple things in life.
My experience with the beaches here has been unique. Travelling opens you up to saying yes more often, which can be incredibly positive, sometimes slightly uncomfortable, but always more so in your mind than in reality. For example, I joined a friend for coconuts at the beach on one of these sunny days. A horrific, die-hard karaoke enthusiast serenaded us as we enjoyed our coconuts and laughed. We followed this with an adventure to the mangrove walk and soon-to-be camping ground at Green Talao Park. We then tried the Nipa palm fruit, freshly cut and expertly opened and prepared by an older woman. It was delicious naturally but even more so added to an iced coconut drink. I explored the park and met some photographers who asked if I would like to wear the traditional cacao batik made in Padang Pariaman. Wearing this batik is a significant honour and an opportunity. To continue my objective by entering a flow state, by being open to possibilities. Meeting strangers and getting involved when asked to be a part of a cultural experience. This time with modern hopes to capture and retell the batik's beautiful, artistic history. I see the promising potential and path to a fully lived life comes from continuously and consciously sharing in states of honesty. It can be found when you freely receive and give wherever you find yourself.
The people here want to include you, and they are longing and proud as they should be to share their culture.
Going to the beach here can be a getaway and an excellent enjoyable way to relax and cool off. Although you will find the people here will be excited and curious about you, they will ask you to join in selfies, dance, and singing and invite you to visit their homes or villages. They will ask you to please come again and thank you at the same time for visiting now. You can always respectfully say no to anything you don't wish to do, and only you can know where your limits lie. But you will have many offers, and I hope you can say yes when ready, and I know you won't regret it.
-- Writing By Thomas Capulet --